The All India Kumar Surendra Singh Inter School Shooting Championship 2023, hosted by the Himachal Pradesh State Rifle Association, has set its stage at the picturesque Adventure Resorts in New Kufri, Shimla, Himachal Pradesh. In the world of sports, shooting has always held a unique place and inter-school shooting championships provide young athletes with an excellent platform to display their skills and sportsmanship.
The Opening Ceremony
The grand opening ceremony of this championship was a spectacular affair, graced by the presence of the esteemed Rural Development & Panchayati Raj Minister, Mr. Anirudh Singh. His presence added an important touch of prestige to the program and acted as an inspirational gesture for the young and talented participants. The event hosts a wide array of categories and disciplines, providing a fair chance for talent to shine.
The Venue - Adventure Resorts, New Kufri
The championship unfolds against the backdrop of Adventure Resorts, an oasis of natural beauty situated in the serene hills of New Kufri, Shimla. The stunning views and crisp mountain air create an environment that's both invigorating and inspiring for young athletes.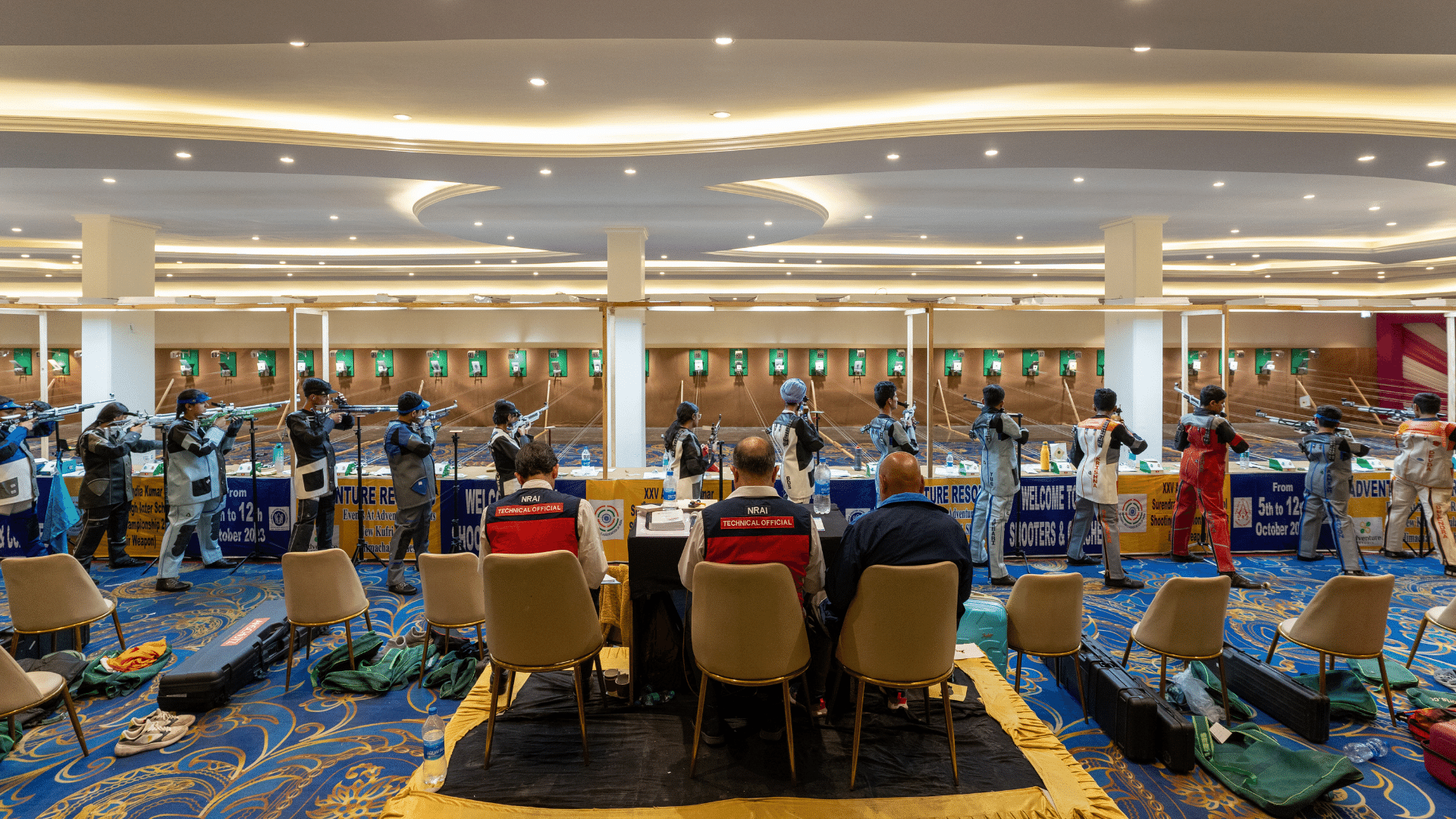 A Feast of Sports and Adventure
While the shooting championship takes center stage, Adventure Resorts offers much more such as visitors having the opportunity to indulge in a spectrum of thrilling adventure activities. Whether you seek the heart-pounding rush of Bungee Trampoline, the high-speed excitement of Go-Karting, or the exhilarating descent on the Zip Line, Adventure Resorts has it all. For those who appreciate a bit of smashing fun, the Smash Car arena awaits. It's a destination where sportsmanship extends beyond the shooting range.
Embracing the Beautiful Weather
The timing of the championship in October allows participants and spectators to bask in the pleasant weather of Kufri. With the monsoon having freshened up the landscapes, the region is adorned with vibrant greenery. The clear skies provide the perfect backdrop for the shooting championship, making it a visual delight.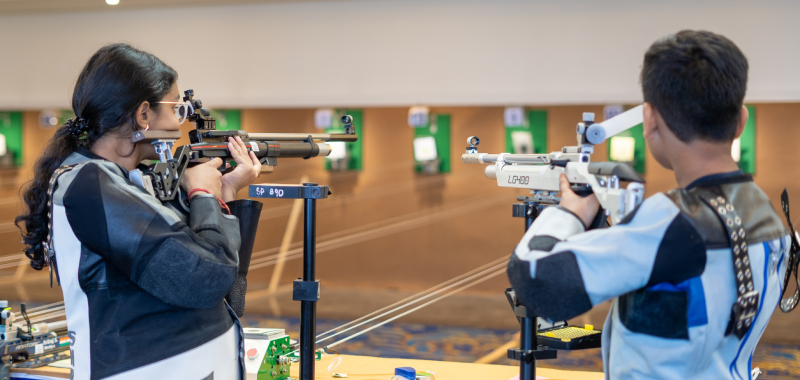 Wrap-Up
As the All India Kumar Surendra Singh Inter School Shooting Championship 2023 continues to unfold its exciting chapters, we invite you to be a part of this remarkable journey. While you're here, don't forget to explore the myriad of adventure activities at Adventure Resort. Whether you're an aspiring marksman, an adventure enthusiast, or simply looking for a memorable vacation, this is the place to be. For more information and event details, please contact us today. Adventure Resorts is committed to providing an unforgettable experience, and we look forward to welcoming you to our beautiful corner of the world.